Sweeney
The Association of Independent Mortgage Experts (AIME) has promoted Katie Sweeney to CEO. As CEO, she will continue to focus on AIME's core mission to support independent mortgage brokers and grow the wholesale mortgage channel. She joined the company last year in the new role of executive vice president of strategy, and has held prior leadership roles as senior vice president at ARIVE and vice president of front-end solutions at Pacific Union Financial. She holds a bachelor of arts in telecommunications from Pepperdine University.
Downs
Greystone announced that Matthew Downs has joined as a managing director on the commercial mortgage-backed securities (CMBS) lending team. In this role, Downs will originate CMBS, agency and balance sheet loans for clients nationwide. He brings to Greystone 15 years of commercial real estate lending, joining the firm from MonticelloAM, LLC, where he served as head of CRE originations. Prior to Monticello, Downs was a regional vice president in the Real Estate Investment Group at Union Labor Life Insurance Company (ULLICO). Earlier in his career, Downs also worked within the Corporate and Real Estate Finance departments of Bank of Scotland.
Thompson
InterLinc Mortgage Services has announced that Gene F. Thompson III, who has served as President since 2010, has been appointed CEO. James H. VanSteenhouse, the previous InterLinc CEO and company founder, will now assume the role of chairman of the board. A graduate of Stephen F. Austin State University with a bachelor of business administration degree in accounting, Thompson has been at InterLinc for 15 years.
Bhandal
Guaranteed Rate Affinity has named Sam Bhandal as a senior vice president of mortgage lending in Palo Alto, California. Bhandal joins Guaranteed Rate Affinity with over a decade of mortgage industry experience, most recently at Citi. He has a bachelor's degree in business administration and management from California State University.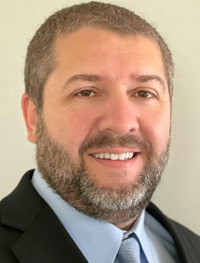 Allen
Open Mortgage has welcomed Lucas Allen to the new role of senior vice president of forward operations. In this position, Allen will oversee the mortgage production process for all forward loans, including managing the appraisal, disclosures, processing, underwriting, and closing and funding teams. Allen joins Open Mortgage having most recently served as vice president and community operations director at Movement Mortgage. Allen has also held management and senior management positions at Sutherland Global Services, Accenture and Goldman Sachs' Senderra. Allen earned a bachelor's degree in communications from Catawba College.
Got a new hire or promotion? Share it with Scotsman Guide readers
here
!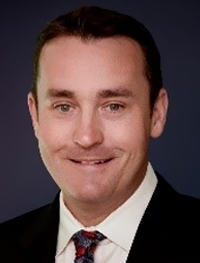 Holmes
Credit Plus has named Greg Holmes president and CEO. Holmes, previously the company's managing partner, joined the team 15 years ago, bringing with him 25 years of experience. He has also held the positions of national director of sales marketing and Southeast regional sales manager for Credit Plus.
Gujral
As part of SitusAMC Holdings' acquisition of Assimilate Solutions, it has added Amit Gujral as vice chairman in its residential business segment. Gujral co-founded Assimilate and served as its CEO for nine years. He has also held leadership positions at Caliber Funding and First Magnus Financial Corp.
Lewis
Marcus & Millichap has appointed Paul Lewis to the newly created position of senior vice president, director of agency programs, as part of the company's plan to expand its multifamily agency lending capabilities. Lewis spent nearly 20 years at Fannie Mae.