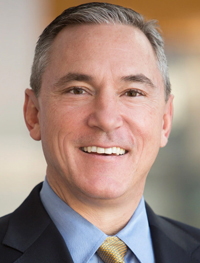 Jones
Roostify has hired Freddie Mac veteran Randy Jones to be its new vice president of sales and business development. Jones has 28 years of experience in the home lending industry, including 19 years at Freddie Mac where he was most recently vice president of client engagement. He has held roles in sales, product development, and client success.
Perry
Nunnink
Freddie Mac announced that it created two new senior leadership roles in its Single-Family and Multifamily business lines dedicated to addressing equity in housing. Pamela Perry will serve as vice president, Single-Family Equitable Housing, and Amanda Nunnink will serve as vice president, equity in Multifamily Housing. Perry will lead a newly formed team responsible for creating solutions to break through historical barriers to achieving homeownership for minority families across the income spectrum, which has direct implications for wealth accumulation. Perry brings 25 years of legal experience in the financial services industry with expertise in fair housing and community development. Perry joined Freddie Mac in 2011 to oversee the company's fair lending program. She previously advised on solutions for complex corporate finance transactions with firms such as JP Morgan Chase & Co. Perry holds a bachelor of arts in economics from Harvard University and a juris doctorate from Harvard Law School. Nunnink will lead efforts to create sustainable improvements for renters and the rental housing industry and work across multifamily to elevate Diversity, Equity and Inclusion (DEI) principles throughout the division. She joined Freddie Mac in 2012 in production and sales; prior to that, Nunnink held various production roles for banks and investment groups. Nunnink will also continue most of her duties as vice president, Multifamily Investor Relations, until she fully transitions to her new role. She holds a bachelor of science in finance from Case Western Reserve University.
Henley
Ocwen Financial Corporation has announced the appointment of George T. Henley as executive vice president and chief growth officer, effective Feb. 15. In this role, he will be responsible for the growth and development of the company's originations business and operations, including customer acquisition and retention in forward and reverse mortgages; enterprise sales efforts to expand its subservicing, correspondent and flow mortgage servicing rights (MSR) client base; and the purchase of bulk MSRs. Most recently, he served as executive vice president, retail lending, at Freedom Mortgage. Prior, he held executive positions in sales, credit and capital markets with JPMorgan Chase, SunTrust Mortgage, CitiMortgage and other regional mortgage banking firms.
Got a new hire or promotion? Share it with Scotsman Guide readers
here
!
Romeo
The American Land Title Association (ALTA) has announced the elevation of ALTA Vice President Kelly Romeo to senior vice president and chief information officer. Romeo is the first person to fill the CIO role at ALTA; in this position, she will provide strategic direction of the association's information technology, ensuring that all systems necessary to support its operations are in place. Romeo also will continue to oversee the Education Department, NTP Designation program, legal publications and the ALTA Registry. She has been a staff member at ALTA since 1993.
Cho
DLP Lending has announced that it has added Gary Cho as vice president of operations. Cho will be responsible for overseeing the entire loan process flow, developing and implementing effective tracking systems, as well as spearheading new team initiatives and strategies. He comes to DLP Lending with over eight years of lending services experience, working for companies such as Temple View Capital and Bozzuto. He obtained his master of professional studies in real estate finance from Georgetown University and his bachelor of arts in economics and political science from the University of Michigan.
Ilango
Promontory MortgagePath LLC announced it has hired Savita Ilango as chief financial officer. She comes to Promontory MortgagePath from small business automation fintech Kabbage, where she served as head of global financial planning and analysis. Prior to Kabbage, Ilango worked in roles with increasing responsibility in controllership, financial planning, and consumer banking at Synchrony Financial and GE Capital.