Hayward
Longtime Fannie Mae head of multifamily Jeffery Hayward is assuming a new enterprise-wide role as chief administrative officer. His new role will include overseeing a variety of responsibilities, including human resources, enterprise workplace, diversity and inclusion. He will also continue to oversee Fannie Mae's work in green financing. He joined Fannie Mae in 1987, serving in a variety of directorial and executive positions; prior to joining Fannie, he also held leadership roles at Star States Mortgage Corporation and Germantown Savings Bank. He has a bachelor of science in business management from Widener University.
Semrad
LBA Ware has recruited Matt Semrad to build predictive loan production analytics for its LimeGear platform. Semrad will develop predictive models and machine learning algorithms that can be used to forecast loan volume and predict which of a loan originator's applications are likely to convert to closed loans. Prior to partnering with LBA Ware, Semrad spent more than a decade as chief operating officer, chief information officer and senior vice president of Equifax's Workforce Solutions and Enabling Technologies divisions. Previously, he also served in various leadership roles at Appro Systems, Hitachi and Atos. Semrad holds a master's degree in mechanical engineering and is currently pursuing a master's degree in analytics at the Georgia Institute of Technology.
Merchant
LRES Corporation has promoted Molly Merchant to vice president of operations, REO asset management and HOA services. Serving with LRES for more than six years, she has spent much of career in the REO asset management industry, holding various leadership roles and having managed and closed over 10,000 assets nationwide.
Tippets
Total Expert has announced Matt Tippets as its new chief product officer. In this newly created role, Tippets will lead product strategy, product management, design, product marketing, and program management. He has nearly 20 years of experience in enterprise cloud-based software, most recently serving as vice president of product for Salesforce. Prior to that, he led marketing and product management for Parature.
HALO, the Home Access Lease Opportunity, has announced that Brett Nicholas has joined the company as a managing partner. He will share day-to-day leadership with HALO founder David Sandmann. Nicholas most recently served as president at Redwood Trust, where he spent 20 years in a number of senior executive roles. Prior to Redwood Trust, Nicholas served as vice president of secondary marketing at California Federal Bank and Union Security Mortgage. He is a graduate of University of Colorado and Stanford University.
Got a new hire or promotion? Share it with Scotsman Guide readers
here
!
Kuri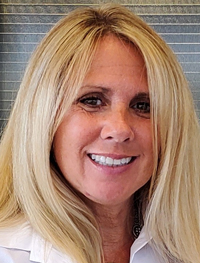 Smith
Nationwide Mortgage Bankers (NMB) has announced the additions of Frank Kuri and Maxine Smith as executive vice presidents of branch development. Their responsibilities will include providing communication and support to branch managers and offices, in addition to assisting with day-to0day operations and expanding the NMB footprint nationally. Kuri has over 30 years of real estate financial services and mortgage banking experience, beginning his career as a realtor for Coldwell Banker and specializing in mortgages and real estate insurance at Prudential. Smith likewise brings more than 30 years of mortgage experience, serving at two previous mortgage companies for over 14 years and co-managing branch offices for over 20.
Evans
Geneva Financial has added Calvin Ann Evans as chief compliance officer. In her new role, she will drive quality control and compliance for the company's mortgage operations. Evans previously served as chief compliance officer for Loan Simple, Inc., and Universal Lending Corporation. Prior to entering the mortgage industry, Evans also served in the U.S. Army as a chief warrant officer.
Mortgage Equity Partners has added Rebekah Pappas as corporate controller. She will be responsible for overseeing all aspects of financial reporting, financial analysis, and financial stability of the organization. She has more than 20 years of accounting knowledge, including experience in the mortgage industry as a controller for the past 10 years, overseeing all aspects of financial operations. Pappas will be headquartered in Mortgage Equity Partners' corporate office in Lynnfield, Massachusetts.
Reali has announced that Michael Fu, previously vice president of finance, has been promoted to chief financial officer. Fu joined Reali in 2019 after serving as vice president of corporate financial planning and analysis at Reali's sister company, Veev. He holds a master in business administration degree from Northwestern University and a bachelor's degree in business studies from the University of Michigan.