Langner
Reverse mortgage software provider Reverse Vision has announced the appointment of Joe Langner as president. He brings nearly 30 years of executive experience in the mortgage technology industry, including serving as CEO at cloud lending platform Blue Sage. He has also held various leadership positions in the financial business, including executive vice president and chief sales officer at Ellie Mae; president at PCLender; executive vice president and general manager at Sage; and senior vice president at Dun and Bradstreet.
Jameson
Weiss
Guild Mortgage has promoted Doug Jameson and Eric Weiss to regional manager positions to help manage the company's future growth in five states. Jameson will oversee more than 30 branches in Arizona and Colorado, while Weiss will be responsible for more than 20 branches in the company's Texas, Oklahoma and Wisconsin. Jameson has been with Guild Mortgage since 2014 and has also worked with Comstock Mortgage, BNC National Bank and Premier Financial Services. Weiss joined Guild Mortgage in 2013, after holding various roles at Green Tree Servicing, Venta Financial Group, New Day Financial, IndyMac Bank, People's Choice Home Loans, Accredited Home Lenders and NovaStar Mortgage.
Mugge
Dan Mugge is rejoining data and technology provider ClosingCorp as chief technology officer, returning to the company he helped lead as senior vice president and chief product officer in 2015. Prior to his return, he was senior vice president of lending solutions product management at Black Knight. He also has previous leadership experience as chief information officer at First American's Joint Ventures division and vice president of default technology solutions at CoreLogic. He holds a bachelor of arts degree in physics from St. Cloud State University and a master of arts degree in instructional technology from the University of Minnesota.
HomeStreet Bank has announced the appointment of John M. Michel to Chief Financial Officer effective May 4. Before joining Seattle-based HomeStreet, Michel was chief financial officer of First Foundation, Inc. His prior experience also includes CFO and senior finance roles at other banks and specialty finance companies, and he was also senior manager at Deloitte & Touche. He holds a bachelor of arts in accounting from the University of Notre Dame.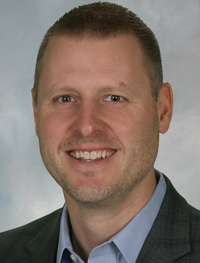 Hall
LenderClose has announced the addition of Timothy Hall as vice president of client relations. In his new position, he will be responsible for accelerating the growth of LenderClose's client base and revenues, including hiring, training and developing sales team members. Hall has enjoyed nearly two decades in sales, including leadership positions for companies such as Denim, Workiva and Career Builder.
Nickoles
The Steven J. Sless Group of Primary Residential Mortgage, Inc., has added Brandy Nickoles as processing manager dealing solely with reverse mortgages. She will be responsible for managing the loan pipeline, analyzing documentation and loan scenarios, creating and implementing procedures, training and overseeing team members and maintaining customer service levels for the Baltimore-based Steven J. Sless Group. She has 15 years of experience on both the wholesale and retail side of mortgage operations, with the last six years focused exclusively on reverse mortgages.
Got a new hire or promotion? Share it with Scotsman Guide readers
here
!
Espinosa
LOS technology provider Mortgage Cadence, a subsidiary of Accenture, has named Pete Espinosa as its CEO. He joins Mortgage Cadence after a lengthy sales leadership career that included positions at IBM, Vignette, Retek, Guidewire Software and DXC. He holds a bachelor of arts in speech communications and political science from Luther College.
Huff
Dalton
Mortgage Cadence has also announced the appointments of Phil Huff to chief sales officer and Cate Dalton to executive vice president of customer advocacy. Dalton has 25 years of financial services experience, including 18 years of leadership at Stewart Title. She has a bachelor of arts in drama from the University of Southern California. Huff has 20 years of mortgage and sales experience, including various leadership roles at Altisource, Platinum Data, CincyTech USA and eLynx. He holds a bachelor of science degree in computer science from Miami University.
Gateway First Bank has promoted Jake Carlisle to regional vice president of the Pacific Northwest. In his new role, he will oversee offices in Washington, Oregon, Idaho and Utah. His mortgage experience dates back to 2002, and he joined Gateway in 2016 as an area manager in Vancouver, Washington.
Thirty-year industry veteran Baron Silverstein has been named president of New Residential Investment Corp.'s mortgage subsidiary, NewRez LLC. He joins NewRez after 12 years at Bank of America Securities, mort recently as head of residential mortgage finance. Prior to that, he also held the positions of co-head of the U.S. RMBS mortgage finance department at J.P. Morgan and senior managing director of the mortgage department and co-head of the U.S. RMBS mortgage finance market at Bear Stearns.
Kalani
Also joining NewRez is Neeraj Kalani, who will fill the newly created role of chief marketing officer. In the position, he will oversee the planning, development and execution of marketing, customer experience and advertising efforts across both NewRez's origination and servicing businesses. He has over 20 years of marketing experience, most recently as head of global customer strategy at Pfizer. He has also held roles at PepsiCo, The Clorox Company, General Electric and Hewlett Packard.