Mary Ann McGarry, who has served as chief executive officer of Guild Mortgage since 2007, has announced her pending retirement, with the company set to enact a leadership succession plan upon her departure.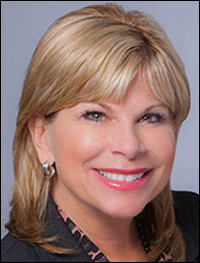 McGarry will depart Guild's CEO position on June 30, with Terry Schmidt, currently the company's president, succeeding her in the post the following day. David Neylan, who presently serves as Guild's executive vice president and chief operating officer, will then succeed Schmidt as president while continuing as COO.
McGarry will remain professionally connected to the San Diego-based company, continuing to serve on its board of directors. She also owns a substantial amount of Guild's shares, having helped spearhead a management buyout from the company's original founder, Martin Gleich, in 2007, leading to her ascension to CEO.
Even before then, her history at Guild was extensive. She originally joined the company as an internal audit supervisor in 1984; Schmidt, incidentally, was McGarry's first hire at Guild one year later. McGarry was soon promoted to senior vice president of loan administration and joined Guild's board in 1988. The list of leadership positions she has held at the company also include chief financial officer, chief production operations officer and chief operating officer, becoming Guild's president in 2005 before replacing Gleich at the company's helm.
"We were favorably impressed with the Guild team and their strategic business plan which was very relational, aiming to be strong in originating as well as servicing loans," said Patrick Duffy, chairman of the board. "Guild has been a remarkable growth story since McCarthy Capital invested alongside Mary Ann, Terry and other Guild partners in a management buyout of the company from its founder in 2007."
"On behalf of the board of directors and the entire company, we are forever grateful for Mary Ann's extraordinary contributions to Guild," said Duffy. "We look forward to continuing our partnership with Mary Ann as she will remain a significant stockholder and a member of the board. While Mary Ann's integrity, talent, dedication and energy will be missed inside the business, those qualities are ever present in her exceptional team which will continue to lead the company."
Schmidt credited McGarry for sharpening the company's focus on customer service and employee empowerment in addition to transactional lending.
"Mary Ann is a people person and our 'aha' moment was to go beyond focusing on the transaction as an asset only," Schmidt said. "We wanted to build relationships and trust. We want to drive business back to the original loan officer for a better customer experience. Mary Ann was always a champion in this evolution and encouraged input from every corner of the company. Everyone felt they had a voice. This approach took Guild to new levels."
"Guild's balanced model, with a company-wide cultural focus to create customers for life, was a key pillar," agreed Duffy. "It provided a differentiator when the company went public in October 2020."
McGarry also had a long track record of mortgage advocacy, including active membership on the board of directors of the Mortgage Bankers Association (MBA).
"It is wonderful in this day and age when someone can be with a company for some 40 years and lead it to profitable and responsible growth," said Robert Broeksmit, president and CEO of the MBA. "Mary Ann has led Guild so ably. Some get creative and forget about the fundamentals. Her leadership has been innovative and responsible. She set the tone for Guild being proactive in participating in all sorts of programs for the underserved. She has given sensible direction to me and other members of the MBA board and we are thankful for her ongoing contributions to our industry."