Virtually all of the area referred to as the Great Plains Region was part of the Louisiana Purchase of 1803, in which the U.S. bought an estimated 828,000 square miles of land from France for $15 million. That averages out to less than three cents per acre. Even 220 years ago, that was a great deal.
When Lewis and Clark set out a year later from St. Charles, Missouri, on their historic expedition to find a water route to the Pacific Ocean, this vast, high plateau of semiarid grassland was hardly known to most Americans. Today this region (which includes the states of Iowa, Kansas, Missouri, Nebraska, North Dakota, Oklahoma and South Dakota) is one of America's great agricultural centers. Sparsely populated with about 20 million residents, these states are home to vast cattle ranches and farms growing a variety of crops, including corn, soybeans and wheat.
The region's agricultural leaders include Iowa. According to online agricultural news source AgDaily, it earns an estimated $29 billion per year in ag sales, ranking behind only California in revenue generated. The state has 86,000 farms, with top commodities being corn, hogs, soybeans and cattle. Iowa's agriculture sector is responsible for 20% of jobs in the state.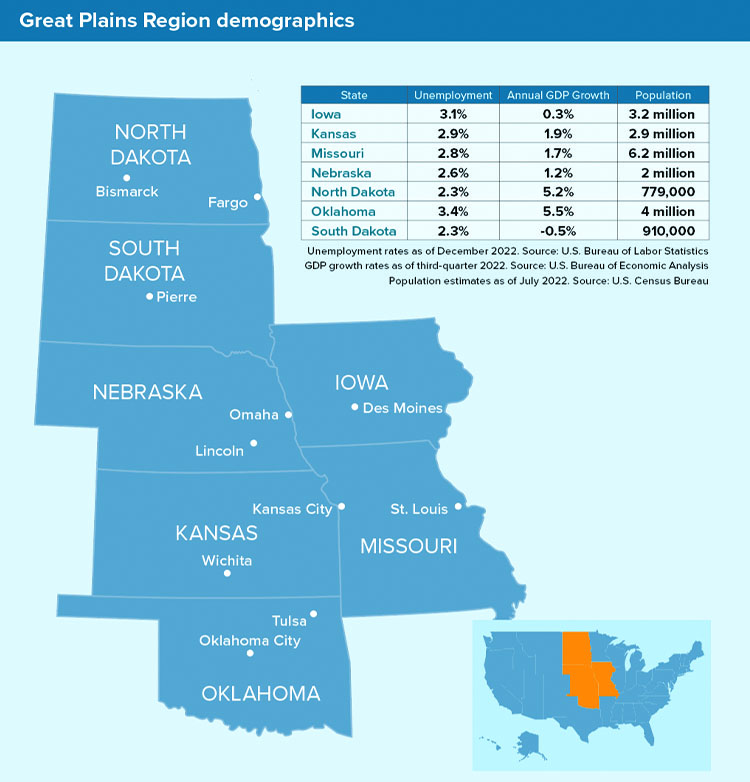 Nebraska has agriculture sales of about $21 billion each year. While the state's mascot is the Cornhusker, Nebraska's top commodity is actually cattle. But Nebraska produces plenty of corn. In fact, the state ranks first in popcorn production and is second in ethanol production. Kansas, meanwhile, boasts annual ag sales of $18 billion. Along with the usual products of cattle, corn and wheat, Kansas is the nation's leading producer of sorghum (194 million bushels per year).
The region's gross domestic product (GDP) growth continues to lag the nation's overall growth rate. The Great Plains states registered an average year-over-year GDP increase of 2.2% in third-quarter 2022, compared to the country's 3.2% average for the same period. A surprising exception was North Dakota, which logged a 5.2% GDP growth rate, due largely to the state's strong coal mining and energy sectors. Oklahoma is home to five oil refineries and the world's largest oil storage facility. It is the third-largest producer of natural gas in the nation and recorded a 5.5% GDP bump for the year ending in Q3 2022.
Missouri's economy grew by 1.7% during this period due to diversified revenue streams that include agriculture, forestry, aerospace and defense, manufacturing and logistics. An estimated 300,000 people are employed in Missouri's transportation and logistics sector.
The recent outlier for the region was South Dakota, which recorded three straight quarters of negative GDP growth in 2022. The news was surprising, considering that the state's major industries of agriculture, forestry, mining and manufacturing were relatively strong compared to other states, including adjacent North Dakota. Some economists place part of the blame on high inflation, but increased prices have impacted the entire country, so it's unclear why inflation may be having a larger impact in South Dakota than elsewhere. ●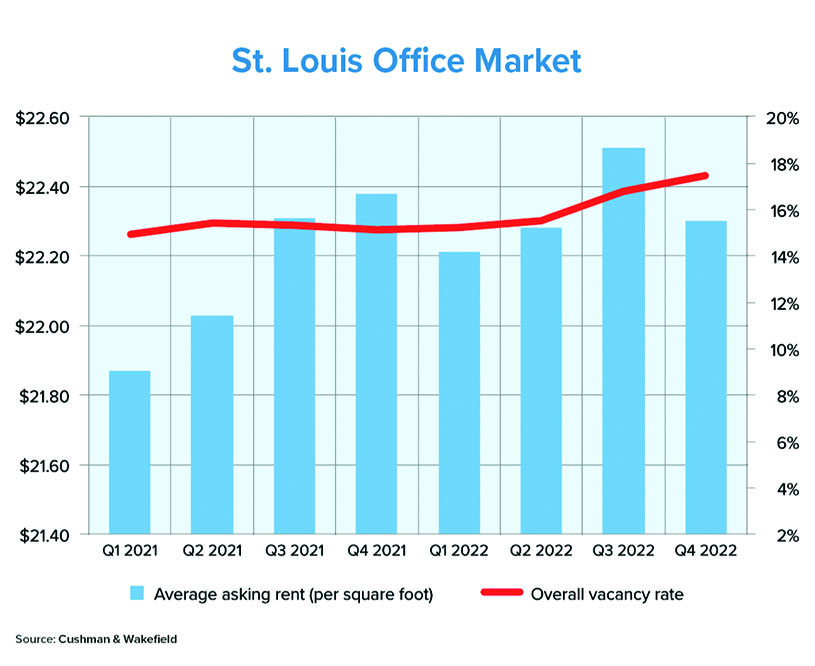 The St. Louis office market is feeling the impacts of the changing marketplace, even though the local unemployment rate remains low at 2.9% in fourth-quarter 2022. Cushman & Wakefield reported that the overall vacancy rate for the St. Louis office market stood at 17.6% at that time, with negative net absorption of more than 386,000 square feet in Q4 2022.
Cushman & Wakefield also reported that the rise in vacancy rates across St. Louis is primarily due to a record amount of sublease space released into the market. The quantity of vacant sublease space more than doubled in the past year to top 1.4 million square feet. As might be expected, asking rates fell by an average of 24 cents per square foot between the third and fourth quarters.
Despite the increasing vacancy rate, leasing transactions are taking place, including some 39,000 square feet in the West Port submarket by Rawlings Sporting Goods. Insurer Northwest Mutual signed a new lease for about 32,000 square feet of space in the Creve Coeur submarket while Greater St. Louis Inc. renewed a lease for 29,000 square feet in downtown. One of the largest events in the fourth quarter of last year was Arsenault Holdings' $36.5 million purchase of the 316,500-square-foot 1 Express Way building.
What the Locals Say
The local industrial sector is at heights that were hard to image just a short time ago. Kansas City ranks as the 15th-largest industrial market in the nation in terms of square footage. That compares with the city being the 31st-largest metropolitan statistical area by population. So, it far outperforms its market size for a variety of reasons.
We provide a centralized location from which you can reach 85% of the continental U.S. population in a two-day truck drive. There also is excellent railway and highway infrastructure. The result is the industrial sector here is growing fast. There are sites for industrial development that can be put into production, and many developers and investors who have pumped capital into this market in recent years.
A statistic we like to use is that in the fourth quarter of 2022, Kansas City ranked behind only Phoenix from a national perspective in terms of net industrial absorption as compared to the market size. The industrial market here went from an all-time low vacancy rate of 4.4% in the third quarter to a new all-time low of 3.6% at year's end. And that was in the face of more than 5 million square feet of new industrial space being added to the market last year.
My expectation is that the local demand will remain steady through the year. I think that the lending environment will likely stabilize, and that there will be more buildings getting the green light to begin construction and more buildings being traded between investors. So, I expect to see a very busy back half of the year when it comes to capital markets.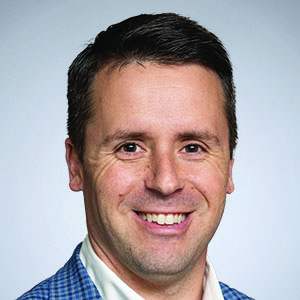 John F. Hassler
Executive managing director
Newmark Zimmer
3 Cities to Watch
Bismarck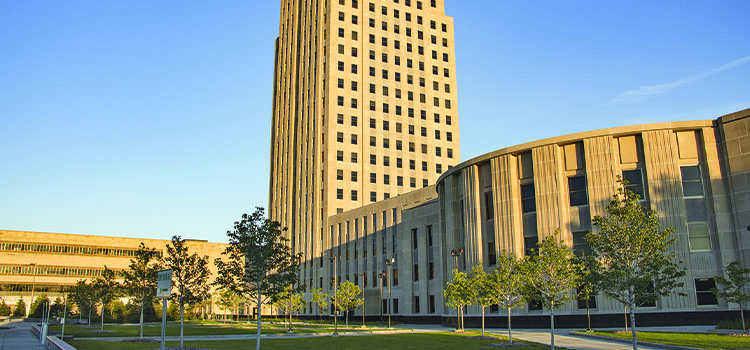 The capital of North Dakota, Bismarck was named for the German chancellor Otto von Bismarck in 1873 in the hopes of finding German investors for the Transcontinental Railroad, which reached the town that same year. Today the city of 74,000 residents is known as a major regional hub for government, business and finance. Major area employers include the State of North Dakota, health provider Medcenter One and the University of Mary, a Catholic Benedictine school.
Des Moines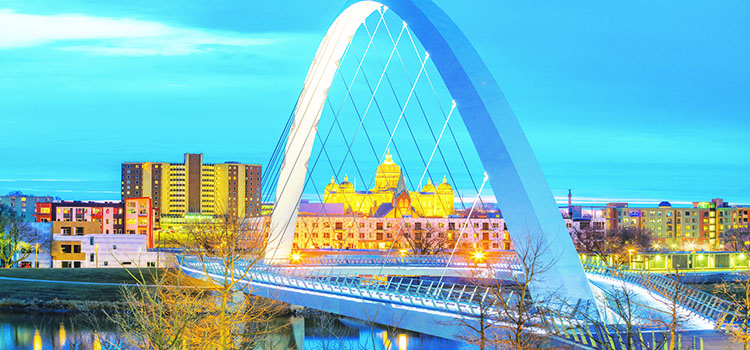 Iowa's most populous city and the state capital, Des Moines is known for the many festivals in and around the city each year. The city of 212,000 people is in the midst of what is called America's Cultivation Corridor because of the many agricultural and bioscience companies in the area, such as ADM, Bayer and John Deere. Des Moines also has a robust manufacturing sector, as well as data centers and financial-services companies. There are nearly 80 insurance companies headquartered in the region.
Springfield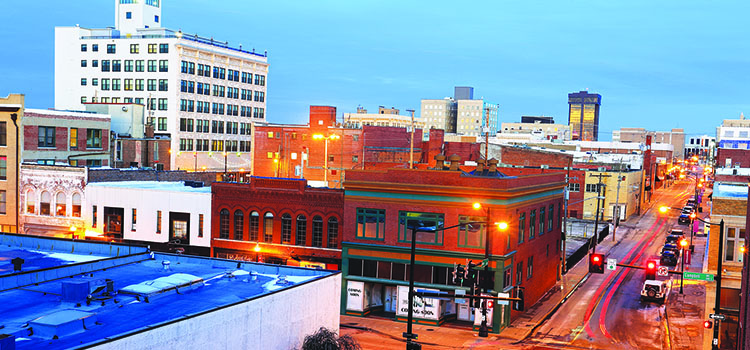 This Missouri city has a population of nearly 170,000 and is the official birthplace of Route 66, the first completely paved transcontinental highway in the U.S. Today the city has a strong manufacturing sector and boasts the headquarters of the Springfield Remanufacturing Corp., the Paul Mueller Co., O'Reilly Auto Parts and Bass Pro Shops. Missouri State University has helped the area to become a technology hub, in part through the creation of Idea Commons, an 88-acre urban research park in the city's center.
Sources: AgDaily.com, Britannica.com, Catch Des Moines, City-Data.com, City of Springfield, Colliers International, Cushman & Wakefield, Dakota Free Press, Dakota Institute, DSM Partnership, Encyclopedia of the Great Plains, History.com, Logistics Park Kansas City, Missouri Coalition for the Environment, Missouri State University, National Association of Manufacturers, National Mining Association, Oklahoma Department of Commerce, Springfield Regional Economic Partnership, The Associated Press, University of Mary, U.S. Department of Agriculture, WorldAtlas.com