Mariner
Rocket Companies has announced the appointment of Jonathan Mariner to its board of directors and as chairperson for the board's audit committee. Mariner, founder and president of TaxDay, LLC, brings decades of expertise to the board, stemming from his time serving as the chief financial officer and chief investment officer for Major League Baseball, as well as his tenure as CFO of the Florida Marlins, the Florida Panthers and Dolphins Stadium. Mariner earned his bachelor of science degree in accounting from the University of Virginia and an MBA from the Harvard Business School.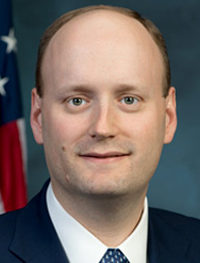 Appleton
MISMO has announced the selection of Seth Daniel Appleton as its new president. Appleton currently serves as the assistant secretary of policy development and research for the U.S. Department of Housing and Urban Development (HUD) and as the principal executive vice president of Ginnie Mae. He previously served as the chief of staff for U.S. Congressman Blaine Luetkemeyer and in legislative positions with U.S. Congressman Sam Graves. He will join MISMO on December 1. He is a graduate of Stanford University.
Floyd
Guaranteed Rate has added Tim Floyd as branch manager of a new branch in Bend, Oregon. Floyd brings over 17 years of industry experience to Guaranteed Rate, having previously served as renovation leader for Guaranteed Rate's western division. He received his bachelor's degree from the New College of California while simultaneously serving as an active duty flight engineer for the United States Navy. Along with Floyd, the new branch also added Cory Benner and Douglas Amend, who hold over 30-years of combined industry experience, as vice presidents of mortgage lending.
Le-Coulter
LenderClose has announced the addition of new leadership team employee Trinh Le-Coulter, who will fill the newly created role of director of operations. Le-Coulter has more than five years of leadership experience in shared services operations, which she gained in successive roles, including client operations manager, shared services team lead and director of shared services, at Businessolver.
McCormick
Bracewell
Guaranty Home Mortgage Corporation (GHMC) has announced the addition of Tina Bracewell as senior vice president and senior director of mortgage operations. Bracewell brings more than 10 years' experience in mortgage lending. She has operated in various roles in the mortgage industry, including retail processor, setup manager, and director of loan account managers/CD specialist. GHMC has also announced the promotion of Ryan McCormick to chief information officer. McCormick brings more than 15 years' experience to his new role. Working with GHMC since 2005, McCormick has held several positions including mortgage loan officer, IT manager and executive vice president and director of information technology during his tenure. He is an alumnus of Middle Tennessee State University.
Got a new hire or promotion? Share it with Scotsman Guide readers
here
!
Roundtree
First Community Mortgage (FCM) has named Antonio Roundtree vice president of community engagement. In this strategic role, he will help FCM meet the needs of historically underserved communities by leading efforts to provide affordable housing products, resources, tools and events that increase diversity and inclusion improvement. He attended Austin Peay University, majoring in criminal justice, and served in the U.S. Army as an engineer.
McGee
BSI Financial Services has announced it has hired Brandon McGee as vice president of mortgage servicing rights and transaction manager. In his new role, McGee will be responsible for the company's MSR and portfolio acquisitions and overseeing and supporting the day-to-day management of the company's growing servicing portfolio. A 15-year veteran of the mortgage industry, McGee comes to BSI from Fannie Mae, where he has worked for the past 11 years, most recently as a relationship manager. McGee also held various positions in JPMorgan Chase's mortgage division and at H&R Block Mortgage.
Royal Pacific Funding (RPF) has added Bela M. Donine as its new senior vice president of correspondent operations. Donine brings more than 25 years of mortgage banking industry experience with a major emphasis in the Correspondent business channel. Prior to joining RPF, Donine most recently held executive level mortgage banking positions including Vice President – Operations, Carrington; Senior Vice President – Mortgage Operations, Impac Mortgage; Managing Director – Correspondent Division, HomeBridge Funding; Vice President – Whole Loan Trading Group, Guggenheim Capital Markets; and Senior Vice President – National Sales Manager, Opteum Funding. In Donine's previous positions she was responsible for conceptualizing, implementing and managing long-term operational strategies.
LBA Ware has hired sales executive Kim Schnieders as senior sales consultant. Schnieders will support the expansion of LBA Ware's business development strategy, driving revenue and supporting the influx of mortgage lenders implementing its technology. Schnieders brings more than 20 years in C-Suite sales and account management, including recent experience as a sales and business development executive with MQMR. Schnieders has also held management and executive-level positions at QuestSoft, Calyx Software and Bank of America.