Fast, easy access to direct wholesale lenders so you can close the deal you have in hand.
Author Arnie Aurellano Arnie Aurellano is chief reporter and website content editor at Scotsman Guide. View all posts
Read More »
New report from NAR details wealth building from home value growth over past decade
Read More »
Content for what's critical
Our award-winning daily newsletter will give you the insights, market data and connections to mortgage lenders you need to power your performance.
Insights that ground you. Connections that elevate you.
Subscribe to the leading resource for mortgage originators. Get your subscription to Scotsman Guide magazines.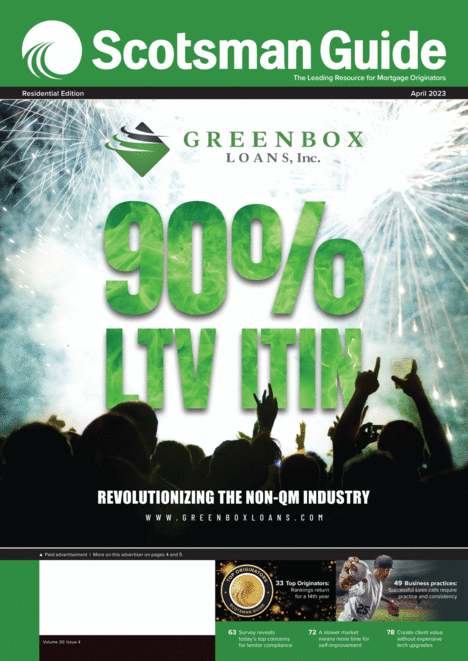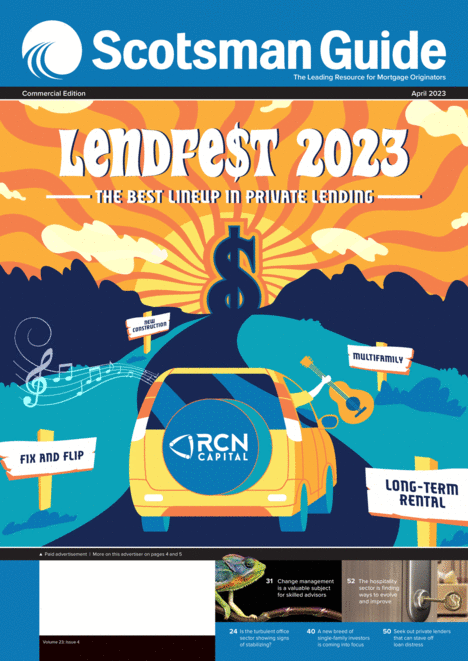 Trusted source to connect with residential and commercial lenders
Latest market trends and news
New lenders added monthly
Award-winning content
Verified Top Originator and Top Mortgage Lender rankings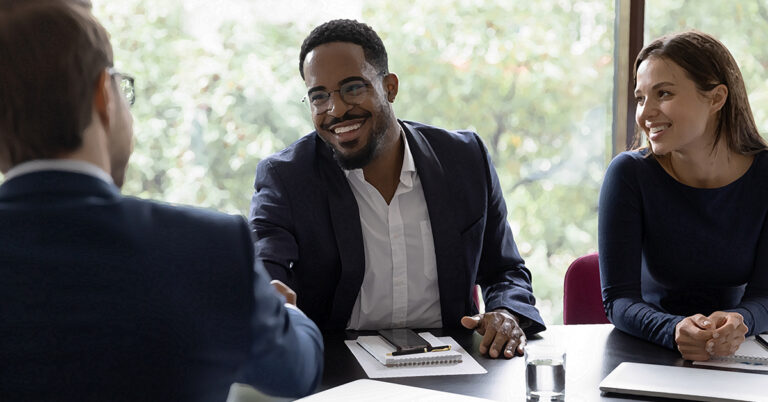 Brokers need to know how to facilitate private business acquisitions
Read More »
Updated with four added pointers to help swing the odds in your favor
Read More »
No. 17 Most Loans Closed, No. 28 Top Women Originators
Read More »
Nonbank lenders are becoming the go-to players in the commercial mortgage market
Read More »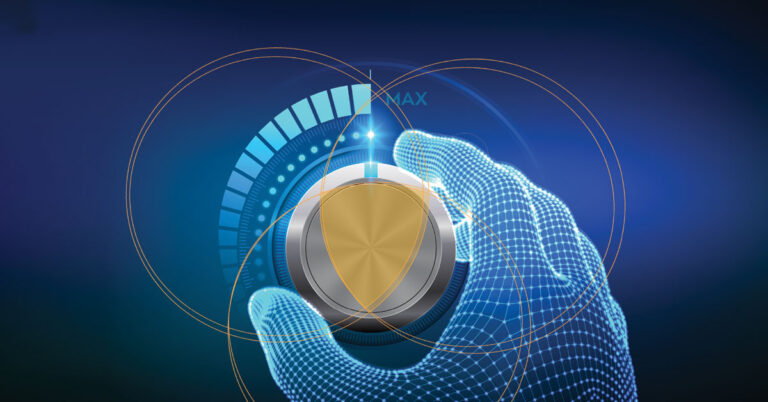 Advanced technology injects speed into the mortgage process, but it goes beyond that
Read More »
Originators should review their business model and treat these loans differently
Read More »
A private money lender has the freedom to structure solid deals
Read More »